If you expect profits from your investment, you must make the right investment decisions and choices. Compounding can be considered a mathematical process that helps you to multiply the possible earnings you get from your investments. It ensures that you make interest from the real amount you invested and also get interest on your returns. Compounding is a continuous process and it can bring maximum profits in the long term.
Compounding is one of the best ways to maximize your wealth. Here are some steps you can take to increase your returns from compounding.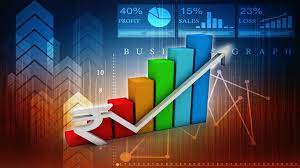 Make sure that you start investing immediately when you start to earn. Investors who have not yet begun it must do it immediately. You can benefit maximum from the compounding process if you start to invest early and for the long term. Even if you invest more money later or gain high returns, you might not be able to reach the returns of investments started earlier. Missing such opportunities are termed a cost of delay, which will negatively affect your compound profits. If your investments are delayed, you cannot compensate for the money you lost even if you find an increase in your return rate or increase your investment amount. 
To utilize the potential of compounding and growing your wealth, you have to stay disciplined with your investments, which means, after starting your investment, you must make sure that you regularly invest. Even a little gap or delay in your investment can cause a huge impact on your returns.
Remember that you cannot make wealth overnight. It will take time to develop an entity that would help you fulfill your financial aim. Patience is very important in compounding. In many situations, the external market changes and your personal preferences might stop you from regular investments. It will shatter your financial objectives. Therefore, you have to remain patient and keep investing for the long term to utilize the potential of compounding so that you can maximize your wealth.
Mutual funds and compounding
Compounding can help you to develop a sizable investment entity. It will be more beneficial if you can make use of both the compounding process and its automation. You can achieve this by using the Systematic Investment Plan or SIP route to invest in mutual funds. This is to put fixed investments at regular intervals in the mutual funds' scheme you select. You can also select the investment interval like quarterly, monthly, fortnightly, etc. This is a convenient and simple investment mode. You can start a SIP investment with just Rs.500. Therefore, try to invest in SIP when you start to earn. When there is an increase in your disposable income, the SIP investments can be increased. However, if you cannot find enough disposable income, you may start your investment with a SIP at the earliest. Thus, SIP helps you to begin your investment journey early for the long term in a disciplined manner. Therefore, to make maximum profits from compounding, an investor must invest early and keep investing frequently.